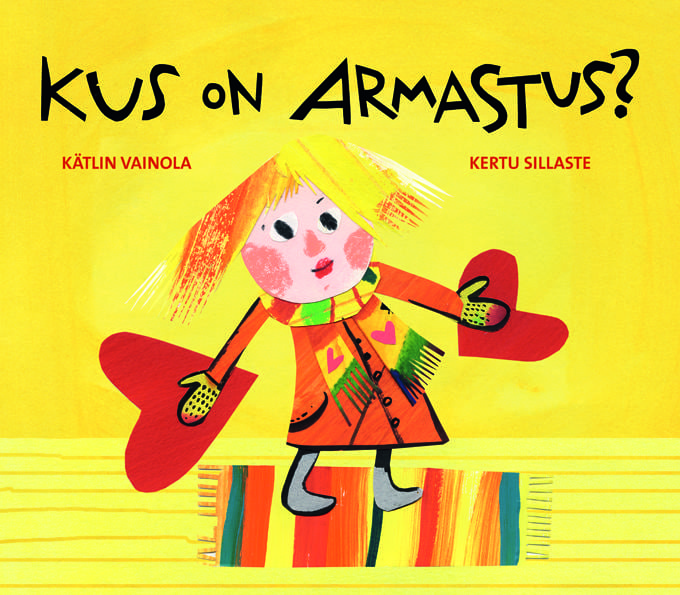 Illustrator: Kertu Sillaste
Language: Estonian
Päike ja Pilv
2014, 32 pp
ISBN: 9789949947072
fiction, picturebook
Age: 5+
Rights sold: German

"How do you know that you love me?" Saara asks her mother. "I simply know that I do. I feel it here, and here, and here," Saara's mother replies, pointing to her heart, her head, and her belly. But Saara is still amazed: "Where is that love, really? Is love alive? What colour is it? Can you touch it? Can you lose love?"

In the story, love is in a cake baking in the oven. Love is in a drawing that the girl's father hangs on the wall. Love is in a hand that pets a cat.


Translator: Carsten Wilms
2015, 31 pp
ISBN: 9783952310953
2014 Good Children's Book
2014 5 Best Designed Estonian Children's Books, special prize of the Jury for wonderful illustration
2013 The Knee-High Book Competition, 1st place